Free Software
By connecting to WebRad you are connected to a web-based server (Owned by us with complete administrative rights) by obtaining an uploading license. You can view your own images by obtaining a viewing license.

This service is more of a 'Radiology Community Development Programme'. Software shall be provided to you absolutely FREE of cost.

You can connect multiple modalities through this software. Separate installation for different modalities is not required.

Multiple persons of your choice can use this viewing license by sharing a password but one at a time (For one uploading license). Remotely sitting doctors from anywhere can also access your cases through this license, whenever permitted by you.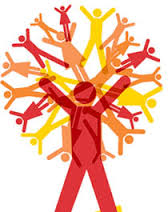 Pay Per Use Plan
For all the valid members availing free software with no annual maintenance costs ever, we offer 'Pay Per Use' model at very economical rates, which are primarily cloud and internet costs. Presently, 'Pay Per Use' charges are Rs. 60 for any MRI / CT Scan Study and Rs. 20 for X-Ray. Radiologist's reporting fee is separate.
Membership Plan
However, you need to become a member of WebRad community by paying an affordable membership.

We offer to provide you quality interpretation of your cases through our team of expert radiologists sitting at our different locations with corporate office in New Delhi.

Your membership in 'WebRad Community' will definitely help us in this unique technology driven concept for better and cheaper patient care across India.